Natasha's Law which will be coming into force in October 2021
Natasha's Law, which comes into effect from October 2021 in England, Wales and Northern Ireland, will require food businesses to provide full ingredient lists and allergen labelling on foods packaged for sale.
So, what are the requirements?
A minimum font size where the x-height is 1.2mm or more must be used where a labelling surface is 80cm2

 

or more
A minimum font size where the x-height is 0.9mm or more must be used where the labelling surface is less than 80cm2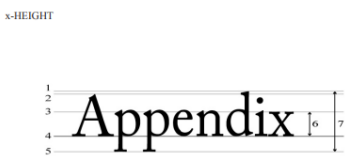 1) Ascender line, 2) Cap line, 3) Mean line, 4) Baseline, 5) Descender line,
6) x-height, 7) Font size
Where the food packaging or container's largest surface area is less than 10cm2

 

(eg. a single portion sachet of sauce), the ingredients list can be omitted, provided that the ingredients information is provided by other means or made available at the consumer's request
Allergens need to be emphasized from other ingredients within the ingredients list by means of contrasting font, size, style or background colour. Eg. 'INGREDIENTS:

 

Oatmeal, sunflower oil, prawn (crustacean)'
The source of allergens for each ingredient needs to be declared even if there are several ingredients from the same allergenic food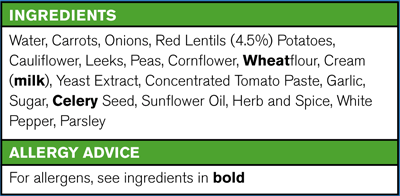 What is prepacked for direct sale (PPDS) food?
It must meet the following criteria: Food presented to the consumer in packaging, packaged before the consumer selects or orders it and packaged in the same place that it is sold.
What customers need to comply?
Anyone that is pre-packaging food for sale prior to purchase will need to comply.
Already have a solution?
If you already have a solution, we have the hardware you need. Shop desktop printers: https://www.teneouk.com/collections/desktop-printers
Need a solution?
Call us today on 01472 250868.